From April the 21st to 23rd, Monza national racetrack will host the best GT3 cars for the successful endurance Blancpain GT Series 2017 championship, run by the most expert category drivers. Here is what you ned to know if you are planning to live this thrilling weekend!
Blancpain GT Series: identikit for a competition.
Blancpain GT Series is a sport competition which involves Gran Turismo cars, vehicles designed to face extremely high and long performances. Like the past year, the championship runs over 10 events with 5 endurance cup and 5 sprint cup races. Season starts in March, with a two-day official tests inside Paul Ricard circuit, followed by two other dates in Italy, in Misano and in Monza: the latter will host the first endurance race.
Also for this year, inside Monza national racetrack more than 50 cars will challenge in three driver categories:
Pro (professionals)
Am (gentlemen)
Pro-Am (mixed category)
Blancpain GT Series will be a three-day show, including tests, ranking and race and it will catch the attention of all Gran Turismo lovers.
Blancpain: ticket information.
Tickets for the show could be bought:
at the racetrack: ticket shops are nearby the main entrances or you can ask to appointed staff (recognisable by specific vest).
Online: if you want to be sure to book the best seats, you should really buy tickets on the dedicated website.
Costs should be:
Friday April 21st: free admission.
Saturday April 22nd: 10 euros (full price) or 8 euros (reduced price).
Sunday April 23rd: 14 euros (full price) or 10 euros (reduced price).
Reduced prices are for:
ACI, ACM and "Amici dell'Autodromo" members.
Young people between 12 and 17 years old.
Kids between 7 and 11 years old pay 1 euro and for those under 6 years old, access is free of charge.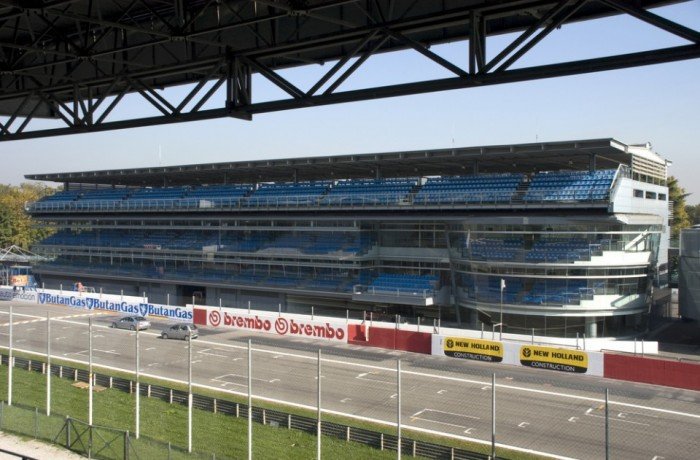 Monza national racetrack: how to get there.
Monza national racetrack lies inside Monza Park and, during Blancpain GT Series you can reach it via Porta Vedano and Porta Santa Maria delle Selve,  the latter one is open only during the weekend.
If you decide to go to the show by car, you can use the wide open-air parking area (54.000 sqm), which is free of charge for disabled people.
The circuit is also well connected by public transportation:
Underground: Monza isn't reached by underground railway but you can take line 1 in Milan and get down at Sesto 1°Maggio stop and continue by bus n. 221 until Monza.
Bus: bus 204 from Corso Milano until racetrack (Vedano entrance) or bus 221 from Corso Milano until racetrack (Vedano entrance or Santa Maria delle Selve entrance).
Train: from Monza railway station (along Milano-Chiasso line) you can easily reach the circuit, which is just 6.5 km far.
Hotel de la Ville: a little paradise just 2 km far from the racetrack!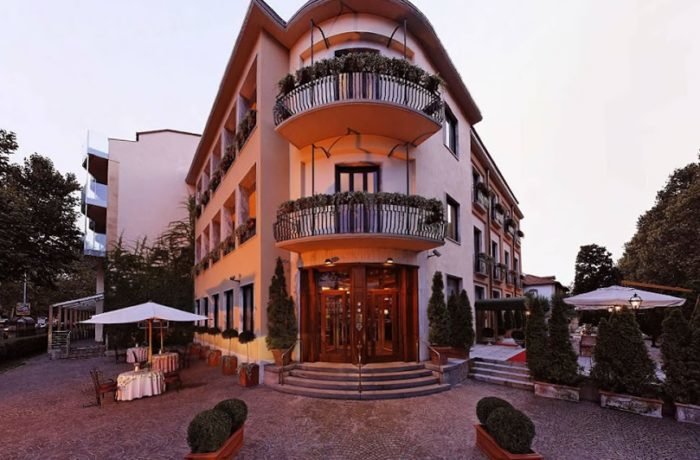 Facing the park of the Royal Palace of Monza, a short ride from the famous racetrack, Hotel de la Ville is a prestigious 4-star luxury hotel and it lies in the most charming areas of the city.
If you're looking for anything out of the ordinary, surrounded by a refined luxury atmosphere and all modern comforts and if you desire to feel a special guest, indulge yourself with a stay in this piece of heaven and you won't regret it!
Inside its 70 rooms divided into the hotel and its dépendance, La Villa, you will find a loving and expert staff, ready to make your stay (both business and leisure) unforgettable.
What's better than walking and see Blancpain GT Series 2017, inside one of the most beautiful parks in Italy? Just think about it, you can simply have a look!