From the 20th to the 26th of September 2017, Milan will host Milan Women's Fashion Week, one of the most prestigious events curated by the National Chamber of Italian fashion, featuring two appointments per year, whose organization is managed by a network of thousands of fashion experts.
Milan Women's Fashion Week: creativity and organisation
The fashion shows of the women's collection have always been the most awaited moment for the international fashion scene, and confirm Milan as an indispensable reference in the industry worldwide.
Milan gathers more than 1000 showrooms and, during the Milan Women's Fashion week, the city will host more than 170 fashion shows and presentations. An ideal showcase for the big fashion houses, who made the "Made in Italy" famous around the world, and for new talents, who represent the future of an industry that oozes creativity.
This year, during the fashion shows, the best female fashion collections for next spring-summer 2018 will be presented.
Milan Women's Fashion Week: all the locations
Great attention has been paid to the choice of the venues where the various events will take place for the Milan Women's Fashion Week.
Locations offer completely new surroundings to insiders and have many practical advantages: first of all the logistics, related to the large halls for the fashion shows.
These are the main scenarios around which all activities of the event will gravitate:
UniCredit Pavilion, in Piazza Gae Aulenti 10: will be the real centre of the Fashion Hub, which will include:
Accreditation desk
Press Room
Photographers' Room
Sponsor Areas
Vip Lounge
Spazio Cavallerizze: inside Museo Nazionale Scienza e Tecnologia, in Via San Vittore 21, its 17,222 sq ft of exhibition area will be transformed in a fashion hall and two spaces for presentations. The area is the result of an important work of conservation intervention and urban regeneration.
Probably, as in the last edition, the Hall of the Cariatidi of the Royal Palace will open its doors on occasion of the fashion shows, featuring 40 sculptures from the 18th century that give a unique and elegant atmosphere to the event.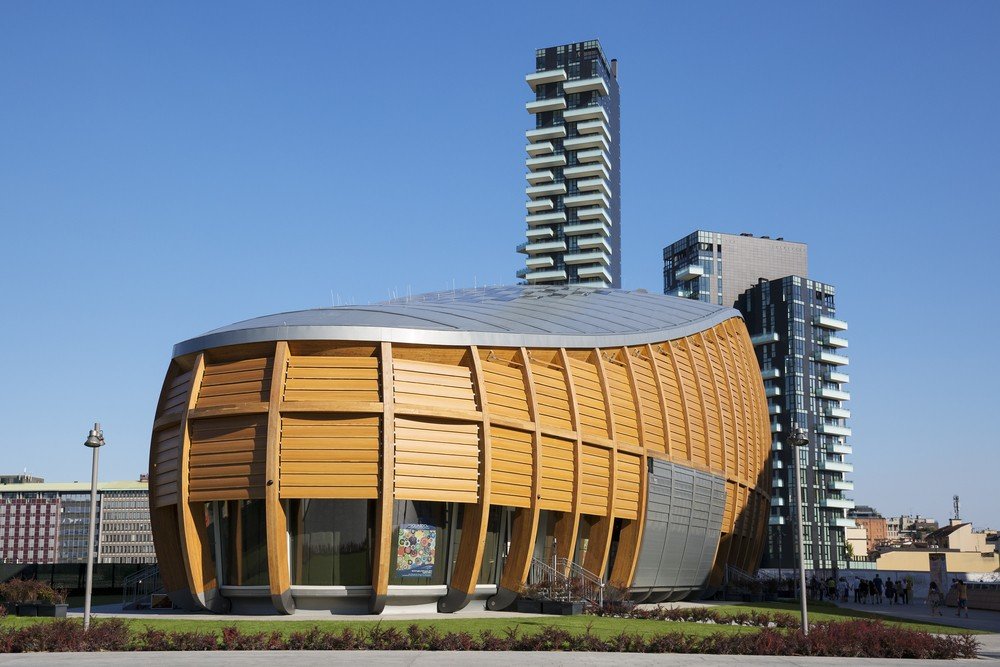 Milan Women's Fashion Week: all the services
The National Chamber of Italian fashion, as in the last edition, will offer a series of services designed to facilitate travel for journalists, photographers and buyers, including:
Courtesy cars: available for the guests of the event, for the entire duration of the Milan Women's Fashion Week, between 9:00 and 21:00.
Shuttle services: a free shuttle service will be provided to journalists and accredited buyers, so as to enable them to move with ease from one show to another. The shuttle buses will leave every morning at 9:00 from Piazza Duomo, and accompany those who will use them throughout the day at various locations.
As for accredited journalists and bloggers, they can take advantage of the new Press Room set up at the Unicredit Pavilion, equipped with:
Wi-Fi
Computer stations
Printers
Telephones
Operators can take use these services from 9:00 to 19:00.
Unicredit Pavilion: how to get there
The "heart" of the Milan event can be easily reached by public transport because it is located in a very central and well connected area.
By subway:
Green line: stop Garibaldi
Purple line: stop Isola
By train:
Porta Garibaldi Station (just a few minutes' walk).
Central Station (2 Metro stops away).
By plane:
Linate Airport (Line LIN to Porta Vittoria and suburban rail line to Garibaldi).
Malpensa Airport (Malpensa Express till Garibaldi Station).
For those wishing to go there by car, there are a series of public and private underground car parks in the area.
Hotel de la Ville: for a stylish stay
If you have to go to Milan to attend this unique event and are looking for a luxury Hotel, outside of the ordinary and full of personality, you can find Hotel de la Ville in Monza. It overlooks the beautiful park of Royal Villa, which the owners used as inspiration to create a structure that is characterised by elegance and style.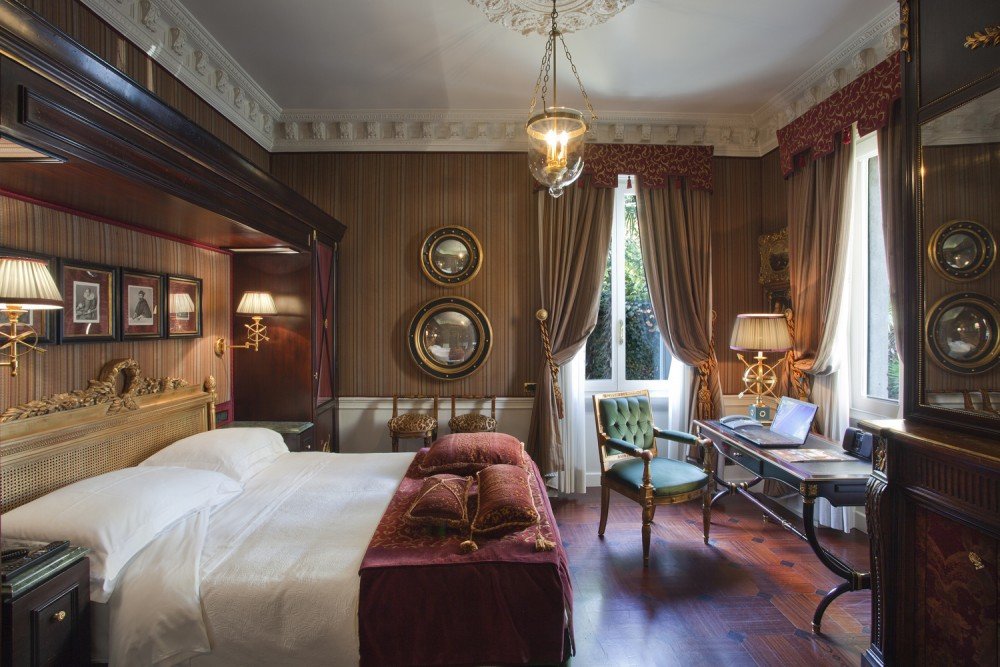 You'll be immersed without noticing into a refined atmosphere of ancient beauty, featuring all modern comforts, suitable for all types of clientele, from those on business:
High-speed Internet access
Financial and international newspapers
Fax, photocopy and printer services
Currency exchange
Multilingual staff in all departments
To the one who wishes to spend quality free time:
Award-winning gourmet restaurant: the Derby Grill
Room service
In-room massages on request
The Hotel also owns a magnificent annexe: "La Villa", equipped with private entrance and garage, sauna for two persons, a small gym and a reading room with a fireplace.
This oasis of peace and elegance is located just 16 km from Milan Central station, 22 km from the Rho Exhibition Centre, and just 9 km from the Metro station Sesto San Giovanni, with exterior parking where guests can leave their cars.
Hotel de la Ville might be the ideal place where to book a stay if you have to go to Milan, for pleasure or for work, but don't want to deny yourself the pleasure of staying in refined and quiet surroundings, away from the chaos of everyday life.