This year, as always, the Lombard capital, which has always been a favourite destination for the most important names in the national and international music scene, will not dissapoint music lovers. Here is the list of all the most important concerts to be held in Milan until December.
Italian musicians
In 2019 will be full of great shows by big Italian names, musicians who have chosen Milan as the preferred destination for their concerts.
Vasco Rossi will make the San Siro stadium move to the beat on June 5, 6, 8, 12 and 13, and we are ready to bet that all concerts be sold out.
Ligabue will take the stage on June 28th, again at San Siro.
Subsonica will perform at the Isola di Castello, in Legnano on June 29.
Max Gazzè will also be in Legnano on June 30.
J-Ax will make his fans dance on Isola di Castello on July 3rd.
Laura Pausini and Biagio Antonacci will perform in a "duet concert" on the 4th and 5th of July at San Siro.
Francesco Renga will be at the Arcimboldi theater on 11 and 12 October.
Piero Pelù will set fire to Alcatraz on the 19th of November.
Ludovico Einaudi will end the year with style at the Teatro dal Verme, with 10 dates starting on December 5th.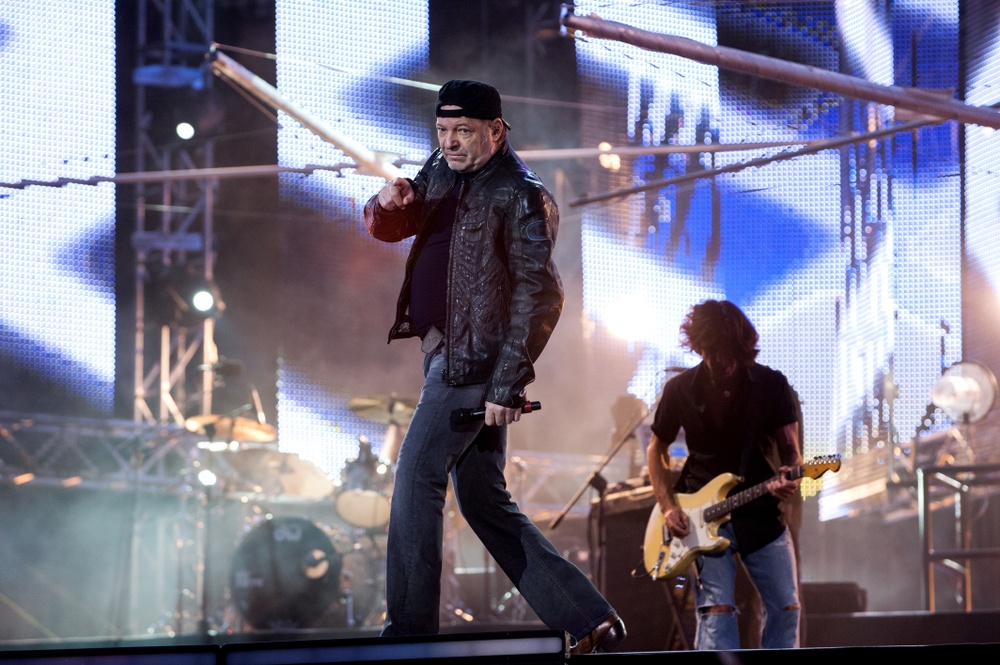 International musicians
There will be many famous international artists who will take the stage this season, a season that promises to be full of great music:
Phil Collins will perform on June 17th at the Mediolanum Forum, in Assago.
Ed Sheeran, one of the most famous singers of the moment, will be on the 19th of June at San Siro.
Kiss, the legendary band born in the 70s, will perform on the 2nd of July at the Snai Hippodrome in San Siro. This concert is their Milanese stop on their farewell tour.
Muse will delight their fans at San Siro on 12 and 13 July.
Ben Harper, American singer and guitar player, will go on stage at San Siro on July 17th.
Michael Bublè, with his unmistakable voice, will enchant the audience of the Mediolanum Forum in Assago on 23 and 24 September.
Bryan Adams will be at the Mediolanum Forum in Assago on December 15th.
Of course this is just but a few of the many concerts that will liven up Milan in this second half of 2019. For more information and to purchase tickets, we recommend you consult this page.
Hotel de la Ville: the 4-star luxury hotel right next to Milan
You can find us in Monza, facing the magnificent Royal Villa, of which we enjoy an incredible view. Our hotel is one of the most well known in Brianza and has always been chosen by all those who, for business or pleasure, prefer to stay in places where elegance and comfort go hand in hand, surrounded by all the comforts and assisted by expert and courteous staff.
We are only 22 km from Milan
We offer our customers 70 finely furnished rooms
Our indoor restaurant, the award-winning Derby Grill, is one of the most famous in Brianza
From the new glass Veranda, perfectly air-conditioned and usable in all seasons, you can enjoy a breathtaking view of the Royal Villa.
Are you planning to go to Milan to attend your favourite artist's concert? Book in advance through our website and you can save up to 15% on your stay!