Hotel & Family
For the past four generations, love for their work has kept the Nardi family together, which from the 1950s to today has managed to make Hotel de la Ville the most exclusive 4-star luxury hotel in Brianza, transforming passion for hospitality into a real art form.
In an extremely refined environment, embellished with Persian rugs, eighteenth-century furnishings and precious art collections, Luigi and Tany Nardi, their children and all the staff of the Hotel keep alive more than ever a tradition that began in the early twentieth century with the founder Cav. Luigi.
Information
70 elegant smoking-free rooms and suites
Luxury dépendance La Villa
Best restaurant in Monza, Derby Grill
Cocktail bar with terrace on the Royal Palace
5 event and meeting rooms
Little sauna and fitness area
Private and free parking and garage
100% smoking-free hotel
The Villa
An age-old stately residence, made up of five fabulous rooms, a Junior Suite and a Suite. Art collections all around you and a delightful private garden. The charm of living in another age, just a stone's throw from the Hotel de la Ville in Monza and from the green parkland of the Villa Reale.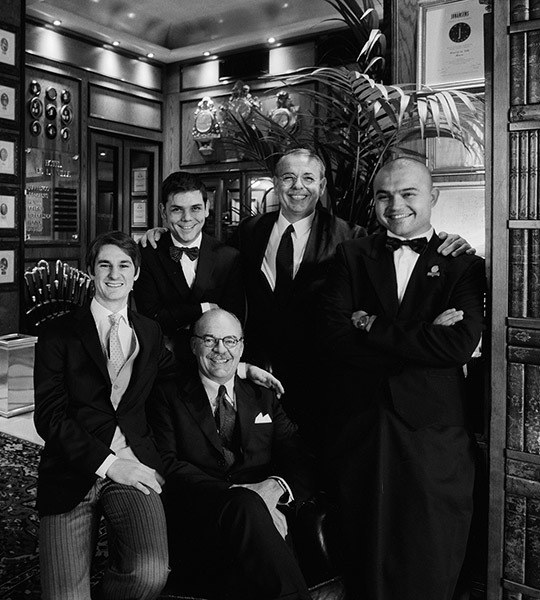 A Family Story
In the 1800s in place of Hotel de la Ville stood the Eden restaurant, which later in the 1900s became the Eden Hotel Savoia, named after the magnificent summer residence of the royals of Italy in front of which it stood.
In 1958 Bartolomeo Nardi, son of the founder Luigi, after a long experience as director of the best Italian Grand Hotels, takes over the management of what in the early 50s had been renamed Hotel de la Ville, and begins a formidable work of reorganization that, over the years, will transform the hotel into a 4-star luxury hotel. In 1995 the hotel will enter the "Charming Hotels – Independent Luxury Hotels", and in 2007 will become affiliated with the prestigious Small Luxury Hotels of the World chain.
In 2018 the Nardi family, now represented by the sons of Bartolomeo, Luigi and Arcangelo called Tany, celebrated not only the 60 years of running the hotel, but also the fourth generation, represented by Francesco Nardi, Luigi's son, ready to collect the legacy of a family that made the history of the Italian hotel industry.
Our Team
Passion for work, experience, professionalism and exquisite kindness: these are the hallmarks of the large family of Hotel de la Ville, a staff of professionals who for years have dedicated themselves to the art of hospitality, putting their know-how at the service of a clientele accustomed to excellence.
It is thanks to all those who with great dedication contribute every day to make the Hotel great, that the Nardi family has managed to create a real oasis of relaxation and luxury in the heart of Monza, a place to live a dream, born in the 50s and destined to last over time.