Restaurant & Bar
The Derby Grill, one of the most famous restaurants in the Lombardy region, is a culinary tribute to Italian tradition, a fascinating journey through the regions of Italy, and with an exceptional wine list. The menu, warmth of the atmosphere, art collections and extraordinary skill in both kitchen and dining room: the ideal location for a romantic dinner, an exclusive business lunch or to celebrate an important occasion. Next door, the elegant American Bar is ideal for any type of event and social gathering – a piece of New York in the heart of Monza.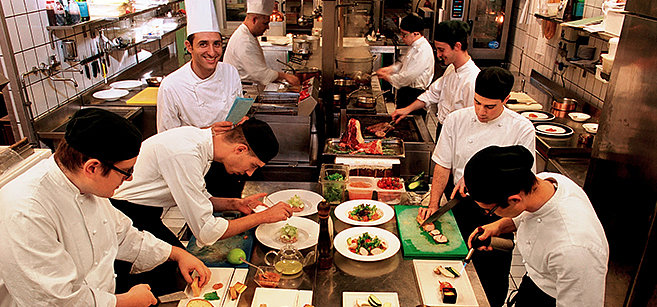 Considered by the best guidebooks to be one of the finest places to eat in the Lombardy region, the Derby Grill restaurant in Monza, under the direction of chef Fabio Silva, takes you on a journey through the flavours of Italy, from north to south. Ideal for a working lunch or a romantic meal.
Opening Hours
Breakfast
Everyday
7:00 – 10:00
Lunch
Monday – Friday
12:30 – 14:00
Dinner
Everyday
19:30 – 22:00
Seats

50 seats

Reservations

It is advisable to reserve in advance

Dress Code

Casual-elegant dress is advised

Parking

Free parking reserved for hotel and restaurant guests

Weekly Closing

Saturday and Sunday lunchtime

Closed for Holidays

7th August – 23rd August
23rd December – 4th January/span>
Weddings, anniversaries or professional achievements. Every event, be it great or small, is worthy of a lunch at the Hotel de la Ville. It offers beautiful private rooms and an extraordinary restaurant.

With the warmth and exclusivity of the most famous New York clubs, and the fun and charm of our young bartender: the American Bar is an international lounge perfect for every occasion.
In-room dining
From breakfast on the Villa patio to lunch on the terrace and in the lounges of the bedrooms and suites. The fine quality food of the Derby Grill is available to our guests in any area of the Hotel de la Ville.
Absolutely the best breakfast!
Definitely the best way to start the day in Monza: breakfast in the warmth and luxury of the Derby Grill, among the best restaurants in Monza and Brianza area. Only the very best on the menu: from the hot pastries from the world famous Pasticceria Biasetto to a selection of cured meats and marinated salmon. From homemade bread to the best fruit juices, without forgetting about the best-known coffees and teas. What about the chef? He's always there to satisfy your needs.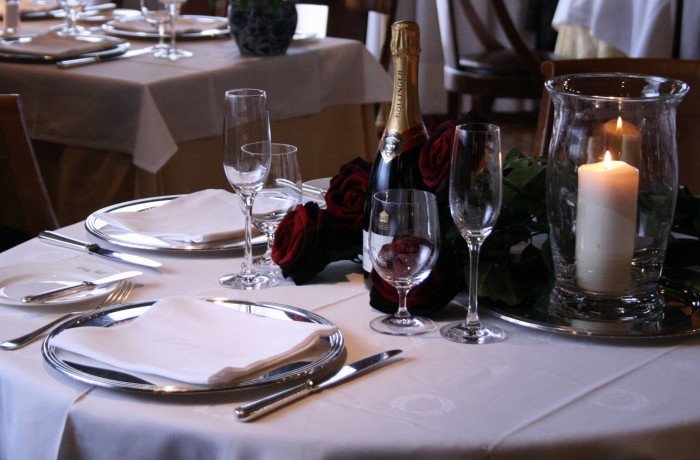 What better location than the most romantic scene in Monza to celebrate Valentine's Day with your beloved?
It was such a memorable night the one when our chef Fabio Silva cooked for Alain Ducasse during a Châteaux&Hôtels Collection event.
White truffle season in Monza is open now and chef Fabio Silva created a special menu to celebrate it. Find out all the details!