Just a few weeks left to Italian Golf Open, the main Italian men golf tournament, which this year will be displayed at the Golf Club Milano from 17th to 20th September 2015.
Italian Golf Open, part of the European Tour, represents an important event for all athletes or golf lovers thanks to a compelling show in which golf champions and young talents will challenge.
Italian Golf Open, almost a century of success
It's a long history that of the Italian Golf Open which started 90 years ago, in 1925, on Stresa green: in its first edition, Italian Francesco Pasquali won the tournament, playing in suit, as it was common at the time. From the second edition on, there were many famous professional golf players taking part to the tournament, among which Henry Cotton, Italian senator Agnelli, Gianni's grandfather: a choice directed to give more prestige and fame to the tournament, attracting English players.
After a break during Second World War, Italian Golf Open was back again in 1947 with many victories and good results for Italian players until 1960, when the tournament saw another stop of 10 years. In 1972 Italian Golf Open started to be part of the European Tour, taking on the green great golf champions and talents such as Greg Norman, 87-tournament winner and member of the World Golf Hall of Fame, Severiano Ballesteros, who ranked top worldwide in 1988 and José Maria Olazabal, 29-tournament winner and among the 10 best golf players in the world for 300 weeks.
During its 72 editions, managed by Federazione Italiana Golf since 2003, Italian Golf Open has been displayed on the main Italian greens, from Turin to Rome, from Milano to Como, giving the chance to spread golf all over Italy. Golf prestige and beauty, surrounded by nature and based on respect of the rival, drew the attention of exclusive sponsors such as Rolex, Damiani, Telecom, BMW and Lindt. Last edition, the 71st one, sposored by Damiani, was at Circolo Golf Torino, in Fiano, and it gained a great success, with almost 35 thousands spectators which attended to a high-level tournament, whose winner was South African Hennie Otto.
72nd Italian Golf Open in Monza
This year, Italian Golf Open will be displayed inside one of the most ancient Italian golf clubs, Golf Club Milano, which has already hosted 6 tournaments. Golf Club Milano, founded in 1928 is inside the wonderful Monza Park which is considered the biggest enclosed park in Europe with its 700 hectares. Tournament will occur in an evocative natural location, far from noises and distractions.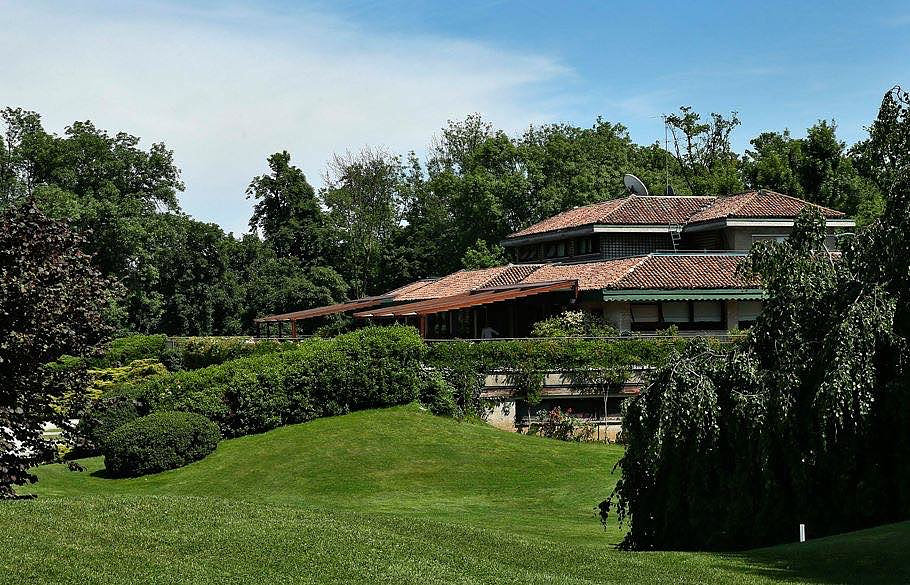 Tournament will be played on 72 holes according to The Royal and Ancient Golf Club of St Andrews, known as "Golf House", PGA European Tour and local Comitato di Campionato rules.
This year, Italian Golf Open is part of activities program of Expo Milan 2015, to underline the prestige gained during all these years and the interest raised among the public.
Special offer by Hotel de la Ville
Those who want to take part to the 72nd edition of the Italian Golf Open and want to stay in a classy hotel can take advantage of Hotel de la Ville special offer for golf fans: a 10% discount on the best available rate.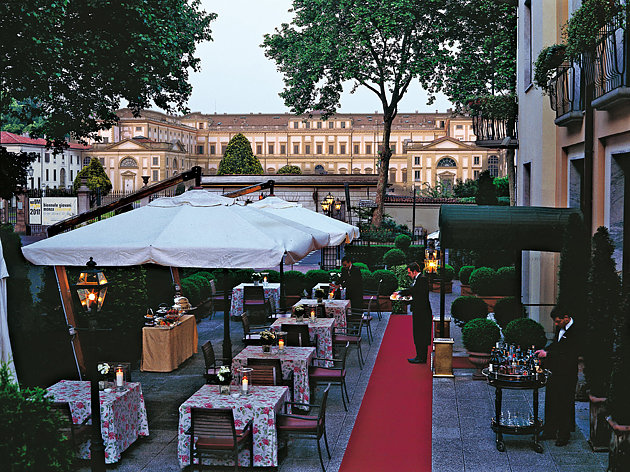 Hotel de La Ville, just 10 minutes by car far from Golf Club Milano, is the only 4-star luxury hotel in Brianza area, many times awarded for the elegance of its ambience and the quality of its services. Its restaurant, the Derby Grill, is considered the best restaurant in Monza and it is known and appreciated all over Lombardy.
Hotel de La Ville and Derby Grill restaurant staff will be glad to welcome you and make sure that your stay will be memorable.
Book now to take advantage of the special offer: booking directly online on the website, next to benefit the offer, will be offered a delicious buffet gourmet breakfast at the Derby Grill and a cocktail to your choice.