The occasion of the Formula 1 Grand Prix is perfect to discover the main tourist attractions of Monza. The Centro documentazione Residenze Reali lombarde (Documentation Centre of the Lombard Royal Residences) offers its experience in the field to tell the story of the historic center of Monza and its magnificent Villa Reale.
Guided tours in Monza: Villa Reale or city centre?
It only takes you 3 hours to embark on a historical-cultural journey to discover the symbols of the city. With the help of expert guides, you can get to know the background of the Villa Reale or get to know Queen Teodolinda. Here are the details of the two guided tours.
Grand Prix in the…Royal Villa

Founded in 1777, the Royal Villa of Monza is still nowadays a fascinating place where history was made. Place of power, entertainment and relax, it had been for longer than a century the summer residence of the European royal families that ruled over Lombardy: Hapsburg, Bonaparte and Savoy.
The visit will take place in the Private Rooms of the villa, where the most important artists and craftsmen worked in eighteenth and nineteenth-century style.
Then the visit will go on in the Gardens, where in the long summer days the favorite happenings took place.
Visited places: Rose Garden, Royal Apartments, Royal Gardens
Time: 3 hours
Timetable: Tue – Sun 10 am -1pm / 3 – 6 pm
Price:  180 euros (max 5 persons, doesn't include tickets)
Extra costs: tickets: 10 Euro + 2,08 Euro (Reservation) per person
Grand Prix in the…Town
Monza owes its destiny of Imperial town to the Iron Crown, very ancient symbol of the royal power in Europe nowadays still preserved in the Cathedral, and its fame to the women, queens or ladies, who preferred it: Teodolinda, queen of Longobards and mythical founder of the town, Virginia De Leyva, abbess and source of inspiration for the most important nineteenth-century Italian novelist A.Manzoni, and Margherita, first Italian queen.
The visit will show you the highlights of the town to discover its history and its main female characters.
Visited places: outside Royal Villa, Cathedral, Teodolinda's chapel and iron crown, Cathedral's treasury, old city.
Time: 3 hours
Timetable: Tue-Sut 9,30 – 12,30 am / 3 – 6 pm ; Sun 3 – 6 pm
Price: 180 persons (max 5 persons, price doesn't include tickets of Teodolinda's Chapel and Monza Cathedral Museum and Treasury)
Extra costs: tickets 14 Euro per person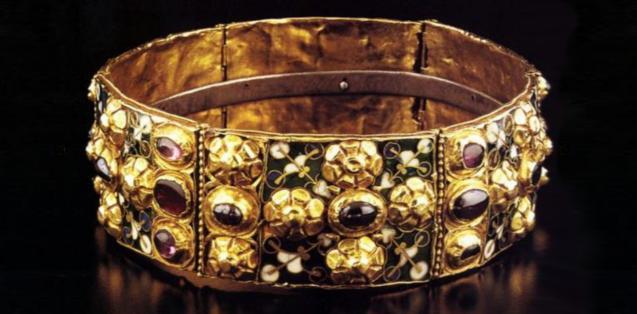 For any information or booking, you can contact our concierge at the Front Desk!