Actors, musicians and dancers will animate the Halloween weekend in Monza with shows at the Reggia from 29 October to 1 November, for an Addams Family weekend!
Halloween in Monza with The Addams Family: discover the programme!
The scariest family ever will take over the Villa Reale in Monza during the scariest weekend ever! After all, it couldn't be any other way. The aristocratic Villa right in front of our gates is the perfect set for the Halloween weekend, with its countless rooms and centuries-old trees surrounding it…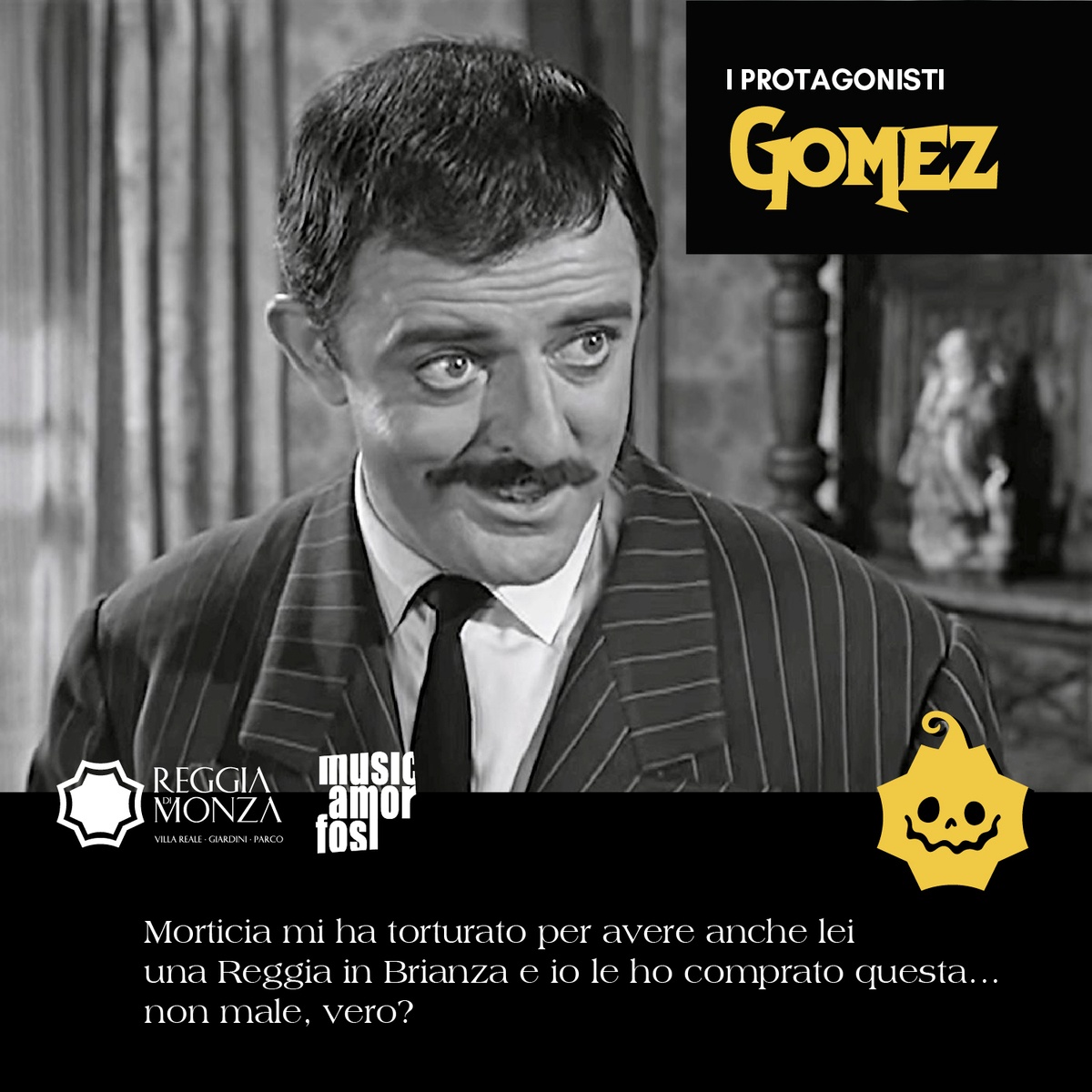 With the complicity of actors, musicians, and dancers who will welcome visitors in an extraordinary opening, the Royal Palace will come alive with special workshops, visits and concerts. So, get ready to have fun and be scared!
Here are the initiatives organised by the Reggia:
Stregherie (from October 29th to February 26th): facts, scandals and truths about witches are told at the Belvedere, curated by Luca Scarlini.
FAI Halloween with us! (Sunday 30th): discover monumental trees and their secrets in the Royal Gardens with FAI (Fondo Ambiente Italiano).
Hot air balloons in the Villa (Monday 31st and Tuesday 1st): discover the Villa Reale from above with a hot air balloon ride, listening to the story of the Villa from the point of view of Gomez Addams.
The Addams Family Grand Tango (Monday 31st): what better dance than a Milonga to celebrate the Addams Family?
A scary concert (Tuesday 1st): pianist Igor Andreev winner of the 2018 Rina Sala Gallo Competition in Monza and cellist Anna Abbühl will close the Halloween weekend in Monza.
In addition to these activities, visitors will be welcomed by the characters of the Addams Family, interpreted by actors, musicians and dancers from Musicamorfosi, who will animate the Rooms and Apartments of the Villa with exhibitions and performances.
Finally, on Tuesday November 1st there will be a series of special performance animation workshops organised in collaboration with the Fondazione Civica Scuola di Musica e Danza di Desio.