In a few weeks Milan will host one of the most important European events such as ITMA. For this reason Hotel de la Ville offers to all participants a 10% discount simply booking online. Book now!
ITMA IN MILAN: innovation in textile industry
ITMA is a world's showcase dedicated to textile and garment manufacturing technology and its ais is to encourage progress not only nation- but also worldwide. It's a sort of ideas and projects catalyst about textile and garment manufacturing to promote evolution.
Starting from 1951, every 4 years, a world's capital city hosts the event and this year Milan is having this opportunity. 
ITMA will be held at Milan exhibition centre in Rho from 12th to 19th of November and it will be the leading event for all textile professionals. Besides products exposition of national and international leader companies, there will be research, sharing and study moments on how to optimise company roles such as logistics, marketing, research and development.
Last edition in Barcelona was a success, according to the number of participants. ITMA 2011 gathered 1.355 exhibitors, 100.067 visitors, 159 associations and this year numbers are increasing.
Moreover ITMA 2015 will give great importance to the development of new sustainability technologies and to the impact they could have on the textile industry.
This is the reason why there will be two days dedicated to environmental impact of textile industry, above all about chemical products: special guest will be the Textile Colourant And Chemical Leaders Forum, which will discuss about chimical pollution, about how this could influence trades and about which strategies undertaking for the future.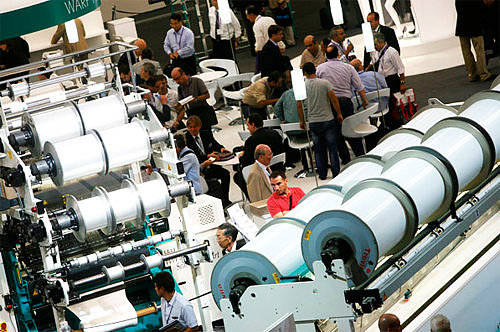 16th November will be dedicated to Nonwovens Forum. Nonwovens company focuses on a new fabric production, which is extremely resistant, soft and absorbent and it could be blended with other materials and used in several fields. The event will be divided into to parts, one about the use of Nonwovens fabrics and the other about the combination with other materials to improve performances. 
Why ITMA is an event you cannot miss
What is the secret for the success of ITMA? Being a meeting point between demand and supply for all professionals and for those who want to be updated about the latest techological innovations. Moreover:
building strategic relationships with important company leaders  
sharing experiences
reaching innovative and sustainable solutions
If you haven't bought your ticket yet, do it now: you won't regret it!
A special deal for ITMA 2015!
If you're going to visit or to exhibit at ITMA 2015 and you're booking online, Hotel de la Ville guarantees you a special deal with:
10% discount on the best available rate
rich American buffet breakfast
free cocktail of your choice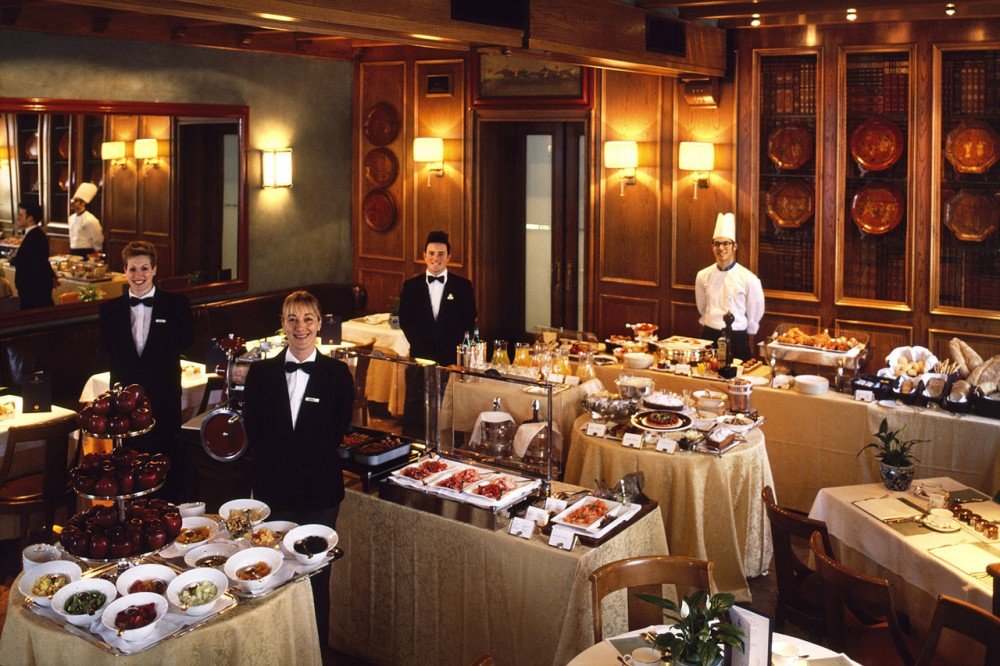 American Buffet Breakfast offered by Hotel de la Ville is a mix of sweet and salted specialties. You can find cold cuts, marinated salmon, croissants and home made biscuits, served with juices, tea or coffee. The buffet is served in the elegant Derby Grill restaurant, where the awarded chef Fabio Silva will prepare for you typical Brianza fish, meat or vegetarian dishes.
Next to the restaurant you can find the American Bar, the perfect place to be with its unique paitings and its refined atmosphere. Here you can taste extraordinary cocktails mixed by the young bartender Bartolomeo Nardi, sitting on a comfortable armchair inside the bar or outside, on the wonderful terrace facing the Savoy Royal Palace.
We remind you that reservation cannot be modified nor cancelled once booked.
Hotel services
Hotel De La Ville is always engaged in improving its guests stay. For this reason it offers a wide range of services perfect for every type of guest.
Hotel guests can use a high speed wireless connection, to be always connected with the world, and facsimile, copying and printing services.
If you're travelling by car, Hotel de la Ville offers a convenient free private outdoor parking and garage, in addition to laundry cleaning and currency exchange.
If you want to relax during your stay without moving from the hotel, you can take advantage of in-room massages on request, of the little sauna or of the relaxing lounge where you can read a book in front of the little fireplace and playing bar billiards with your friends.
What are you waiting for? Book online and enjoy a great stay at Hotel De La Ville!