Ideal continuation of the interior of one of the most popular restaurants in Brianza, the Derby Grill, and the adjacent Derby Bar, appreciated throughout Monza, the new Veranda comes to mark a very important milestone for Hotel de la Ville: 60 years at the service of a clientele of the highest level, looking for privacy, professionalism and elegance.
A refined window on Monza.
Finally we realized the dream of providing our customers with an elegant outdoor space, perfectly air conditioned, usable in any season of the year: bright glass walls will allow you to enjoy a magnificent view on cold days, and in summer will open onto the elegant outdoor space, equipped with tables and umbrellas.
The vegetable-themed paintings on the walls, the bamboo decorations, the evergreen plants, the ceiling paddles, all contribute to creating a cosy and colonial atmosphere, enhanced by the comfortable seats of Henryot & Cie, the rattan and leather chairs and elegant glass tables with themed pedestals. A cosy, relaxing place out of the world, where you can enjoy a dinner by Fabio Silva, Executive Chef of the Derby Grill, or an original cocktail mixed by the skilful hands of Carlos Rosa, Bartender of the Derby Bar.
The rooms of the Veranda can be reserved exclusively for high-end events, such as birthdays, anniversaries, cocktails and business dinners, and for all those occasions that deserve to be celebrated in a refined and elegant setting, in one of the most beautiful hotels in Brianza.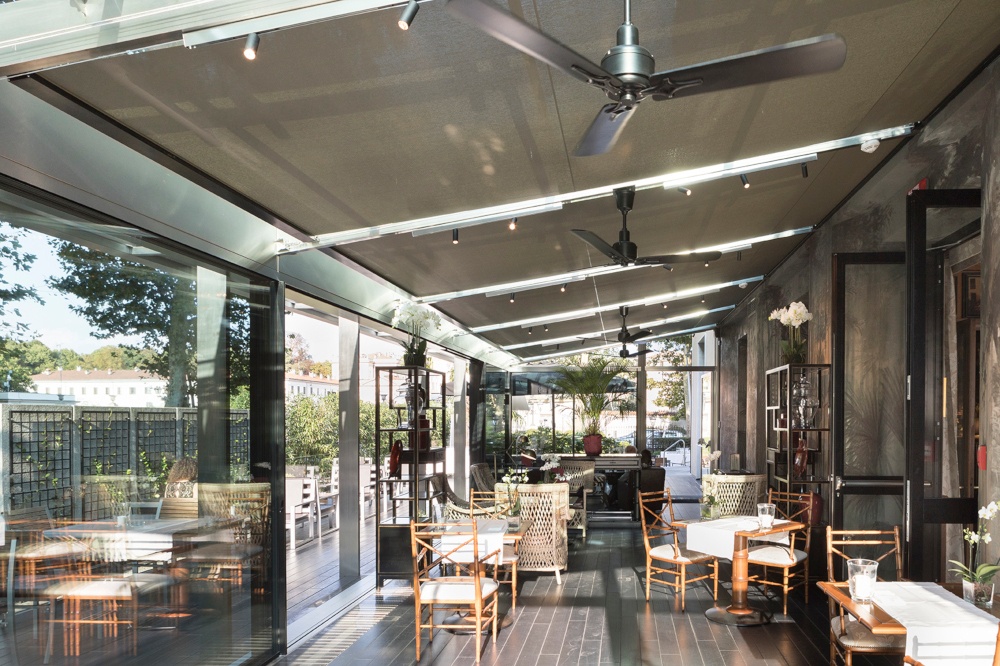 Organization and professionality at the service of the customer.
Hotel de la Ville has two watchwords: elegance and professionality. As for elegance, the Veranda speaks for itself, as for professionality, you just have to rely on the expert hands of Roberto Brioschi, Restaurant Manager, and Antonio Renzulli, Maître d'Hotel, and agree on the menu with Chef Silva who, between Brianza tradition and Neapolitan inspirations, can create dishes of rare taste and creativity.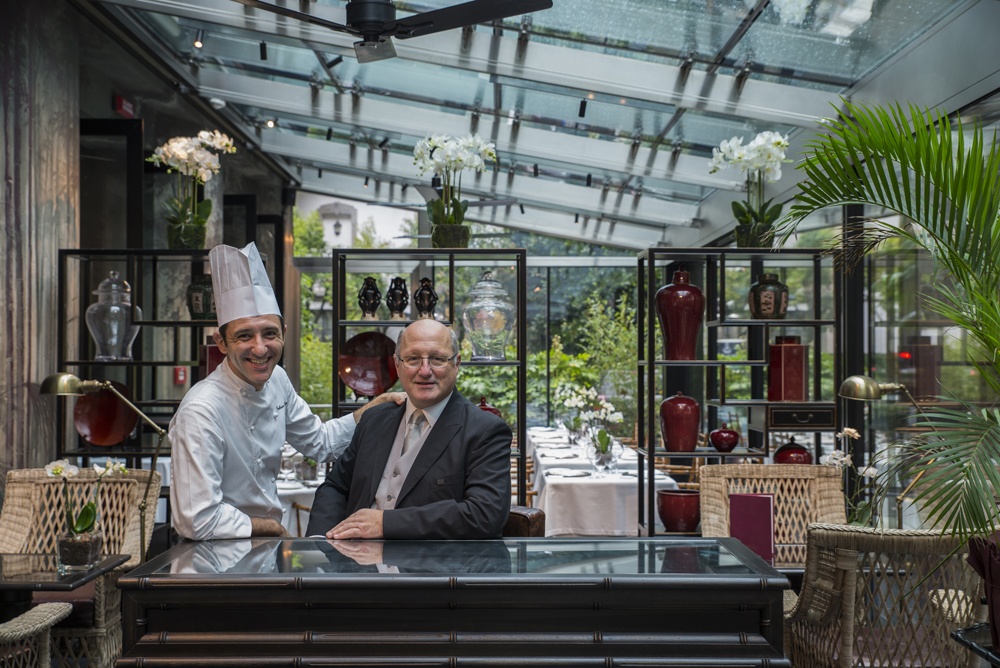 Let yourself be guided step by step throughout the organization of your event, and let the staff of Hotel de la Ville help to make it perfect, following your guests throughout the whole process, ready to meet every need with helpfulness, experience and professionality.
Do you want to celebrate an important day in an impeccable way, sure to give participants unforgettable moments in one of the most beautiful winter gardens of Monza? Do not hesitate to ask for information: we will be happy to show you our new Veranda, certain that you will fall in love with it…