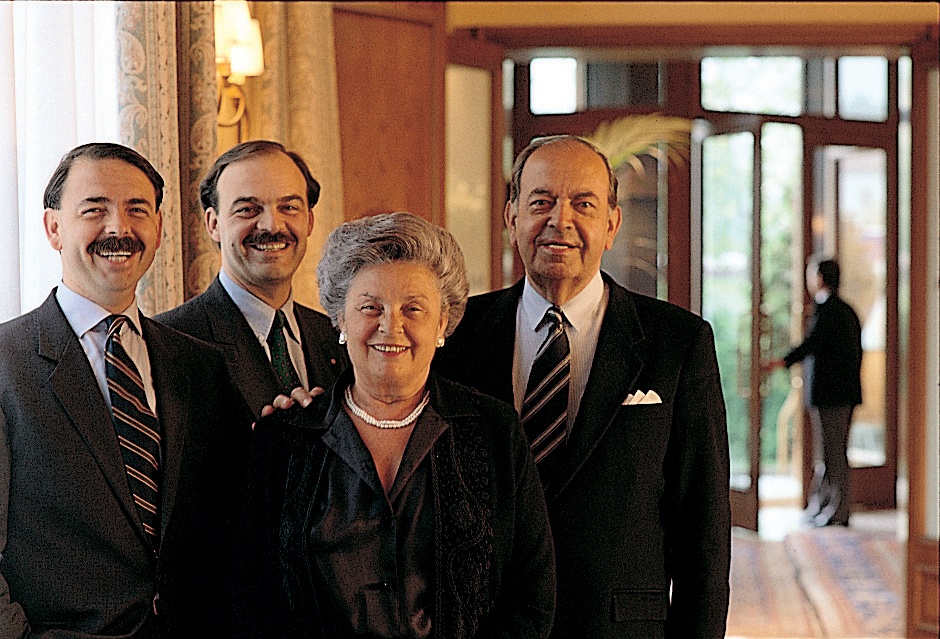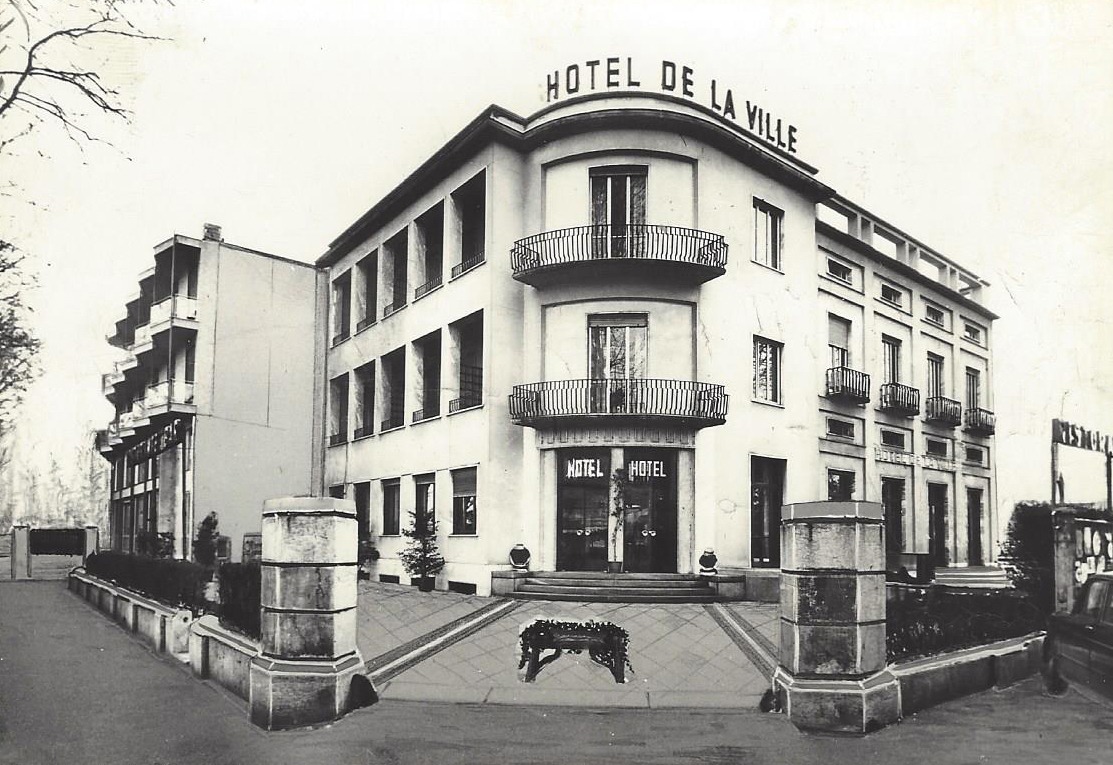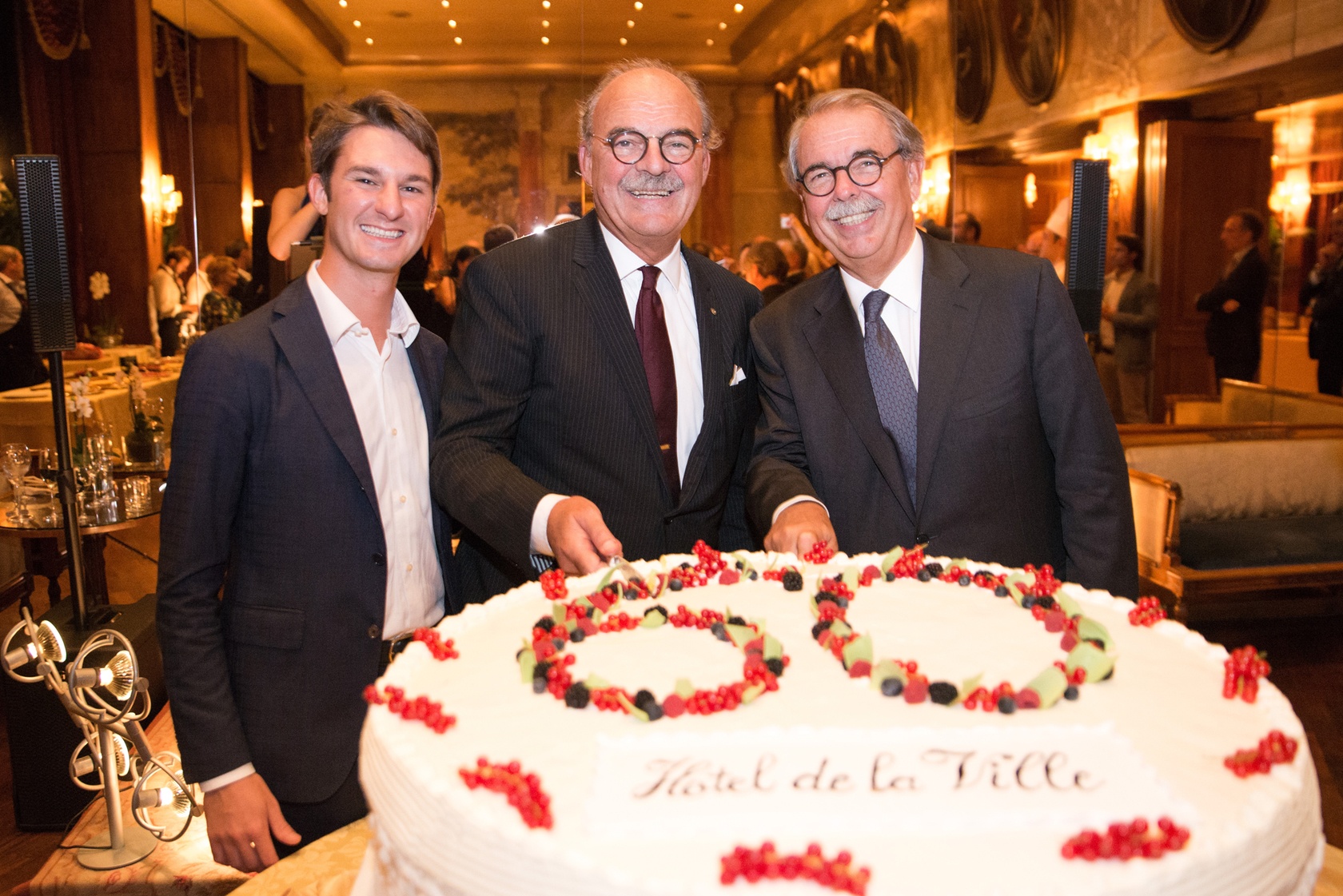 The Hotel de la Ville started out in the 1800s as Ristorante Eden and became a hotel in the early 1900s, known as Eden Hotel Savoia. Paying dual homage: first of all, to the House of Savoy, which, in 1859, transformed the Villa Reale, opposite the Hotel, into its summer residence. Its stunningly beautiful 700 hectares of parkland (Versailles has "only" 250!) made it the largest enclosed park in Europe in the 19th century.
In 1958, Bartolomeo Nardi – son of Luigi, progenitor, and father of Luigi and Tany, the current Managing Director and Director General, both graduates from the prestigious Ecole Hotelière in Lausanne – took over the management of the hotel, renamed Hotel de la Ville, and launched an exciting "rewriting" process, bringing to the hotel a new style of excellence and fine quality learned during his management of the best Italian Grand Hotels, from the Grand Hotel Minerva in Rome to the Grand Hotel Savoy in Sanremo and the Grand Hotel Milano in Brunate.
The third generation of the family has added a new chapter and brought to the hotel and its magnificent annex, La Villa, opened in 2000, the personal style of great collectors of art and antiques. Every area of the hotel, from the drawing rooms to the stylish bedrooms, from the luxury suites to the Derby Bar and the Derby Grill restaurant, tells a story of historical beauty and timeless relaxation.
The result of great passion and hard work. In 1995, the Hotel de la Ville was included as part of the group of 'Charming Hotel – Small Luxury Hotels. In 2000, the Hotel de la Ville won the coveted national award 'Hotel of the Year' in the Business Hotel category. In February 2002, the Nardi family was awarded the 'Excellent Award' as best entrepreneurs and managers in the Italian tourism and hotel industry. In the same year, the Hotel de la Ville received the 'Charming Excellence Award' as the company's best Italian hotel. in 2014, the hotel run by the Nardi family was awarded the 'Finalist Award' as part of the Condè Nast Johansens awards for the world's best Luxury Hotels. Also in 2014, the hotel became part of Les Collectionneurs hotel brand, whose head is Alain Ducasse, multi award-winning chef with three Michelin stars. It is up to him to select the hotels that best combine luxury, fine hospitality and haute cuisine.
2018 celebrated not only the 60th anniversary of the Nardi family's management, but also the fourth generation, represented by Francesco Nardi, at the helm of the hotel, symbol of Monza's hospitality. The celebrations for the 60th anniversary were the driving force behind the opening of a new outlet, La Veranda, a new space open all year round adjacent to the Derby Grill restaurant and the Derby Bar.